Yesterday a new search engine called Cuil (pronounced "Cool") made its debut on the web.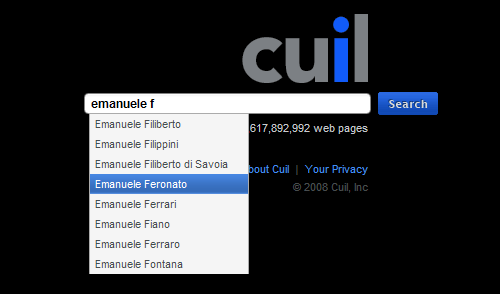 According to its developers, (Tom Costello and Anna Patterson, ex-Google search experts) it can index web pages significantly faster and cheaper than Google.
But the point is not how cool is Cuil, it's that some big names think there is still room for another search engine… and want to go against Google.
What does it mean?
That you don't have to be afraid to make another arcade site, another Bloons clone, or another "whatever-you-can-imagine".
There is room for everybody.
Firefox has its niche. Probably Cuil will do the same. And maybe you (or me, or granny) too.
Just make something cool.