Yesterday I received my latest MochiMedia payment, so this means that starting from today (actually, starting from April 1st) I have to say goodbye to my passive income.
With no time to waste, I already talked about the FGL HTML5 opportunity and how to use its API in your game, today we'll see how easy is to set up an HTML5 game for the opportunity in the official FGL mobile reports page wizard:
First, we say it's our first game. I suggest you to click this option even if you already uploaded a game because it will follow you step by step and you won't miss a single feature.
First things first, the name of the game.
Then you have to send various assets which will be used from FGL team to create promotional assets.
I sent them almost everything, why not?
Now, it's time to upload some screenshots
Here I am, uploading the screenshots of my game.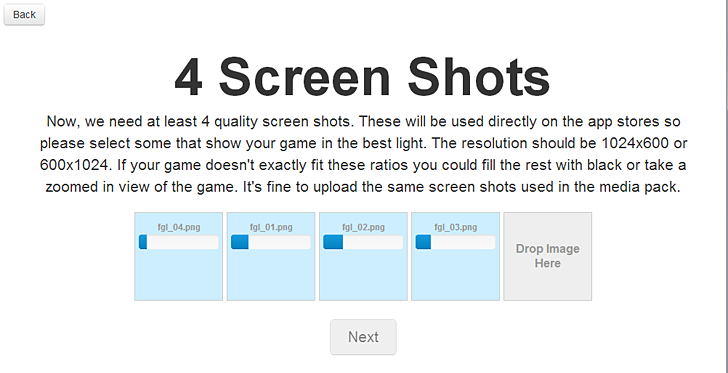 When choosing the technology used to make the game, I obviously clicked "HTML5"
And here is the latest API to download.
Now it's time to implement the API in your game. Follow this post if you are in trouble
Finally you can upload your zipped game
Here is my game being uploaded
One last thing, a brief description of the game
And in just a couple of minutes you have your game ready to be approved from FGL QA team.
You'll have to insert some more information such as a couple of icon and a longer description, but the biggest part of the process can be easily done with this wizard.
Awesome, join the FGL HTML5 opportunity right now.