Are you ready for some puzzle match-3 action with a Christmas look and feel?
Next monday, on December 22, you will be able to play to my latest HTML5 game: Christmas Quest, which I announced in the post upcoming HTML5 Christmas Game: Christmas Quest.
There are already 60 levels, and I play to release the full game with 100 levels to solve, in a match-3 action and puzzle game, where each level has a different task perform in order to be solved, and you only have one minute to do it. Special tiles such as ice and fire tiles won't miss.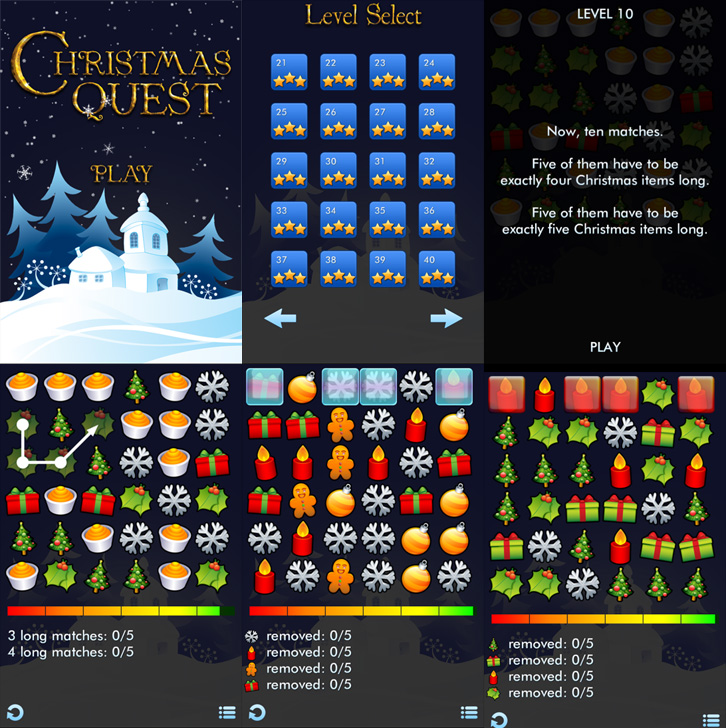 You will get all the details about the game next monday, meanwhile I can tell you I made it with Phaser and, well, it's fun.