If you are into game development, you should always be informed about the game genre which players prefer.
According to a research ran by deltaDNA, one of the best companies in game analytics, a game genre both male and female players like are is endless runner.
And if you are wondering why should one care about female players, here is an EEDAR – the largest specialty video game research firm in the world – report showing you female role in mobile game industry:
And the overall gender split will probably surprise you: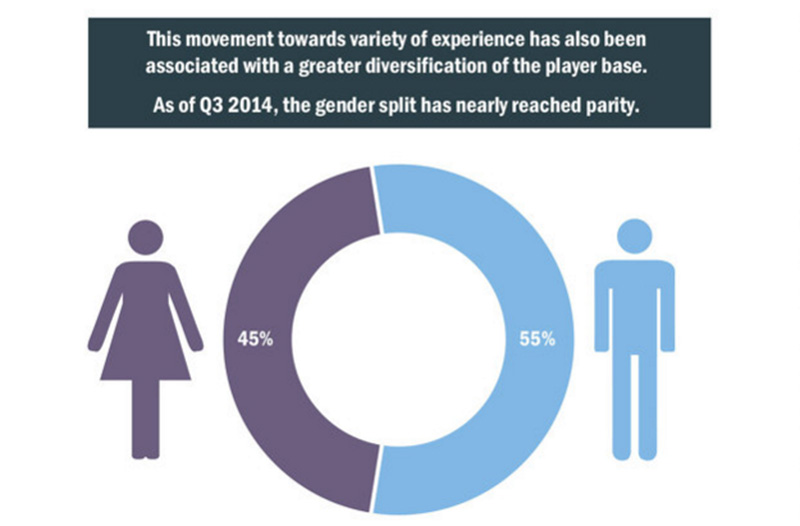 You can see the full report at this link.
Now, there are some good news.
First, you already have something about endless runner games to study on this blog, like Radical, Rise Above and 2 Cars, but also there's an upcoming book all focused on HTML5 vertical endless runners!
Why vertical? Because most HTML5 mobile games are played in portrait mode, that's why we are going to create vertical endless runners.
During next days I'll unveil details about the book, you will see I won't cover game prototypes but each game shown is even better than the original and fully explained to be customized to fit your needs.
While there won't be a preorder sale, readers which purchased my book From null to full HTML5 cross platform game will get a special discount, so go get it if you didn't already – and I know a lot of you already did it!
Be prepared to get the ultimate guide to the creation of HTML5 cross platform vertical endless runner games.
Coming next week.